OUR TEAM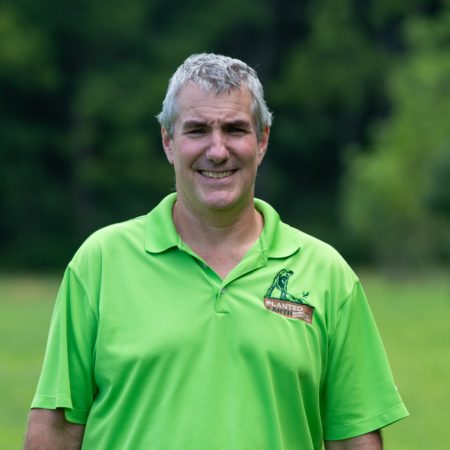 Chris Vedrani
President
Chris Vedrani, started Planted Earth Landscaping with a vision of doing things better. His vision included better customer service, better plant material, better landscape industry partners and most importantly better client relationships. Chris is personally involved in every project and maintains professional relationships with high quality sub-contractors. Chris has been in the landscape industry since 1986. His portfolio includes several Grand Awards and Awards of Distinction from the Landscape Contractors Association. Chris is a Certified Professional Horticulturist and a Landscape Industry Certified Technician (formerly CLT).  He is also the sitting Treasurer/Secretary of the Landscape Contractors Association of MD/DC/VA Board of Directors.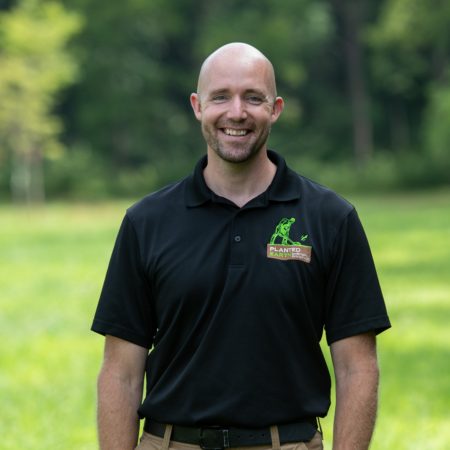 Justin Spittal
Installation Division Manager
Justin has been working in the landscape industry for over 20 years holding a BT in Landscape Contracting from SUNY Cobleskill and an MBA in Project Management from Strayer.  He has served as a Project Manager, Field Supervisor, and Estimator, while also receiving 8 years of leadership experience in the Army National Guard as a Combat Engineer Officer, including a year in Iraq. He is a Certified Professional Horticulturist (CPH) and a Landscape Industry Certified Technician (CLT). Recently, he Co-Chaired the CLT Field Test for MD/DC/VA, and co-authored the LCA's Landscape Specification Guidelines 6th Edition.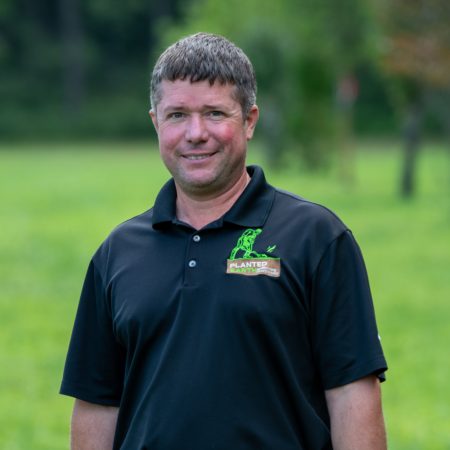 Bert Quillin
Maintenance Division Manager
Bert attended West Virginia University's School of Landscape Architecture and has been in the landscape installation industry for more than 20 years. He started his career with a large firm installing commercial projects, then moved into the residential design/build group serving the Baltimore Metro area. Bert joined the Planted Earth team in the Spring of 2014 as in Installation Supervisor and accepted the position of Maintenance Manager in Fall 2014.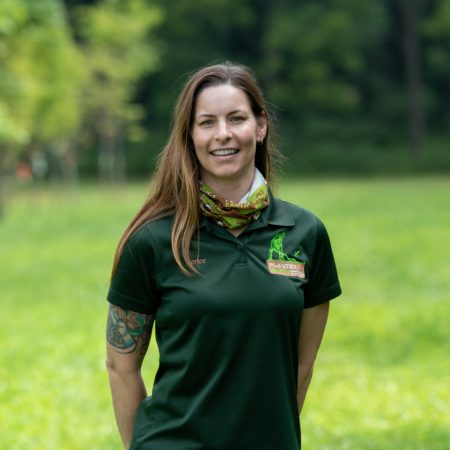 Renee Quillin
Purchasing Manager
Renee has been employed with Planted Earth since the Spring of 2016. She attended UMBC and graduated with a Biology degree, focusing on Plant Physiology. Renee is currently working on her CPH certification to progress her education in edible landscaping.  Renee was promoted to Purchasing Manager in spring, 2020, however, because of her love of the outdoors and being in the garden, Renee continues to manage several gardens and works closely with the Gardening Supervisors as a trainer and mentor.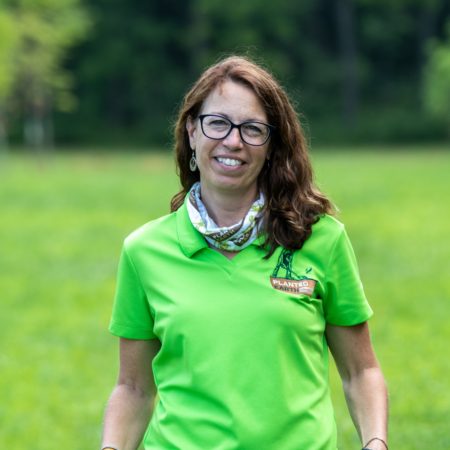 Marcie Vedrani
Director of Finance & Human Resources
Marcie has been with Planted Earth Landscaping since the time it was just an idea for her husband, Chris.  As a business major, graduating from University of Baltimore in 1995, she always encouraged her husband to go after his goal of owning his own company and promised that she would take care of the financial side of the business.   As the dream became a reality, Marcie slowly closed her daycare and became the full-time Director of Finance & Human Resources in the spring of 2016.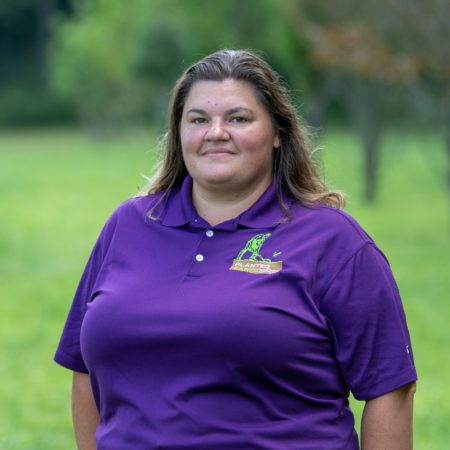 Alicia Pina
Human Resources Manager/Landscape Management Assistant
Alicia has been a part of the Planted Earth family since the beginning. Her ability to multi-task and learn all the office routines coupled with her people skills, HR training and fluency in Spanish made her the perfect fit for managing Human Resources. Alicia enjoys helping others and has been instrumental in developing our recruiting and on-boarding process.
Installation
Ryan Isherwood
Project Manager
Ryan is a graduate of SUNY Cobleskill with a BT in Landscape Contracting and an AAS in Ornamental Horticulture from Vermont Technical College. He joined Planted Earth Landscaping in the Spring of 2012 as an Installation Supervisor.
Carlos Pina
Crew Supervisor
Carlos started his career with Planted Earth Landscaping, Inc. in the Spring of 2012 as a laborer in the Installation Division. His hard work and dedication are a few key factors that tie Carlos to the mission of Planted Earth Landscaping, Inc.
Ruben Pina
Crew Supervisor
Ruben was one of the first employees hired by Planted Earth Landscaping, Inc., entering his career in the landscape industry in the Spring of 2010. Ruben is a proven leader and takes pride in every detail of his landscape projects.
Elmer Berrios
Crew Supervisor
Elmer came to us in 2017 with 15 years of prior experience installing high-end landscape projects with another reputable, high-end landscape company. He is a great addition to the team with his range of experiences in the trade and great attitude.
Lino Jimenez
Crew Supervisor
Lino started at Planted Earth in the summer of 2014.  He continually worked hard and moved his way to assistant supervisor. In the fall of 2019, Lino was offered the position of Installation Supervisor.  He is a conscientious and dedicated leader at Planted Earth
Join the Planted Earth Family!
Planted Earth is hiring for the following positions:
Gardening Assistant
Landscape Installation Laborer
If you're interested in joining our team, contact us at:
info@plantedearthlandscaping.com
Maintenance
Chris Fauble
Maintenance Account Manager
Chris joined Planted Earth Landscaping in December of 2017 as Maintenance Account Manager. He has been in the Green Industry for nearly 20 years. Chris's background is in turf, as he has spent his entire professional career working on golf courses. Chris is excited for the opportunity to start looking beyond the turf and into the landscape gardens.
Elena Roman
Gardening Crew Supervisor
Elena has a passion for plants, their ecological role, and the relationship people have with them.  She attended Towson University, where she obtained a degree in Environmental Science.  From there, she pursued her love for plants and people as a gardener for public botanical gardens, then joined the residential gardening force at Planted Earth Landscaping in winter, 2019.  She is now working towards becoming a Certified Professional Horticulturist (CPH) to further expand her horticultural horizons.
David Zimmerman
Gardening Crew Supervisor
David has always had an affinity for nature and the complex systems that support life on the planet. He learned the trade through years of hands-on training and experience until he found opportunity at Planted Earth Landscaping and a formal education at the American Landscape Institute. David is thorough in examining all the environmental facets of plant health care.
Karl Deibert
Gardening Crew Supervisor
Karl joined the Planted Earth team in the spring of 2020.  With over 7 years of  horticultural experience, his talents and passion for the business made him a valuable asset to the team.  Karl has had an affinity for nature his entire life.  He developed his passion for plants while aquarium keeping as a child and as his passion evolved he began working with horticultural organizations like the Susquehanna Orchid Society and Maryland Native Plant Society.
Alex Stallings
Gardening Crew Supervisor
Alex chose a career in landscaping because she loves to be outside and working with plants.  She received a BFA from Salisbury University, completed the Beginning Farmer Training Program through Future Harvest, worked at a local flower Farm, and  interned at Wollam Gardens in Virginia before joining Planted Earth in Spring, 2020.  For Alex, the most important part of her job is assuring that the plants are happy and healthy while creating spaces that encourage her clients to spend time outside.
Darwin Rojas
Turf Crew Supervisor
Darwin has been employed with Planted Earth since Fall, 2014. He brings 5 years of prior landscape experience with him. Darwin possesses a keen attention to detail, a passion for plants, and takes great pride in his work.
Virgil Gomez
Turf Crew Supervisor
Virgil has 19 years of landscaping experience, and he joined the Planted Earth family in 2018. His knowledge of both irrigation and installation, coupled with his outgoing personality make him a valuable asset to the team.
Jose Piña
Enhancement Crew Supervisor
Jose has been with Planted Earth since 2010. His meticulous attention to detail, adherence to standards, and ability to troubleshoot any obstacle makes him perfect for the position.